For the third destination in our Growth Tour we brought a Smart City Delegation to Copenhagen for go-to-market meetings and to attend Tech BBQ.
Nordic Edge is taking steps to increase the exposure of Norwegian smart city solutions in European countries through our initiative Growth Tour which brings delegation of Smart City start-ups, with ambitions of entering new markets, to different European cities. Here's a little sneak peek into what a tour with Nordic Edge can look like.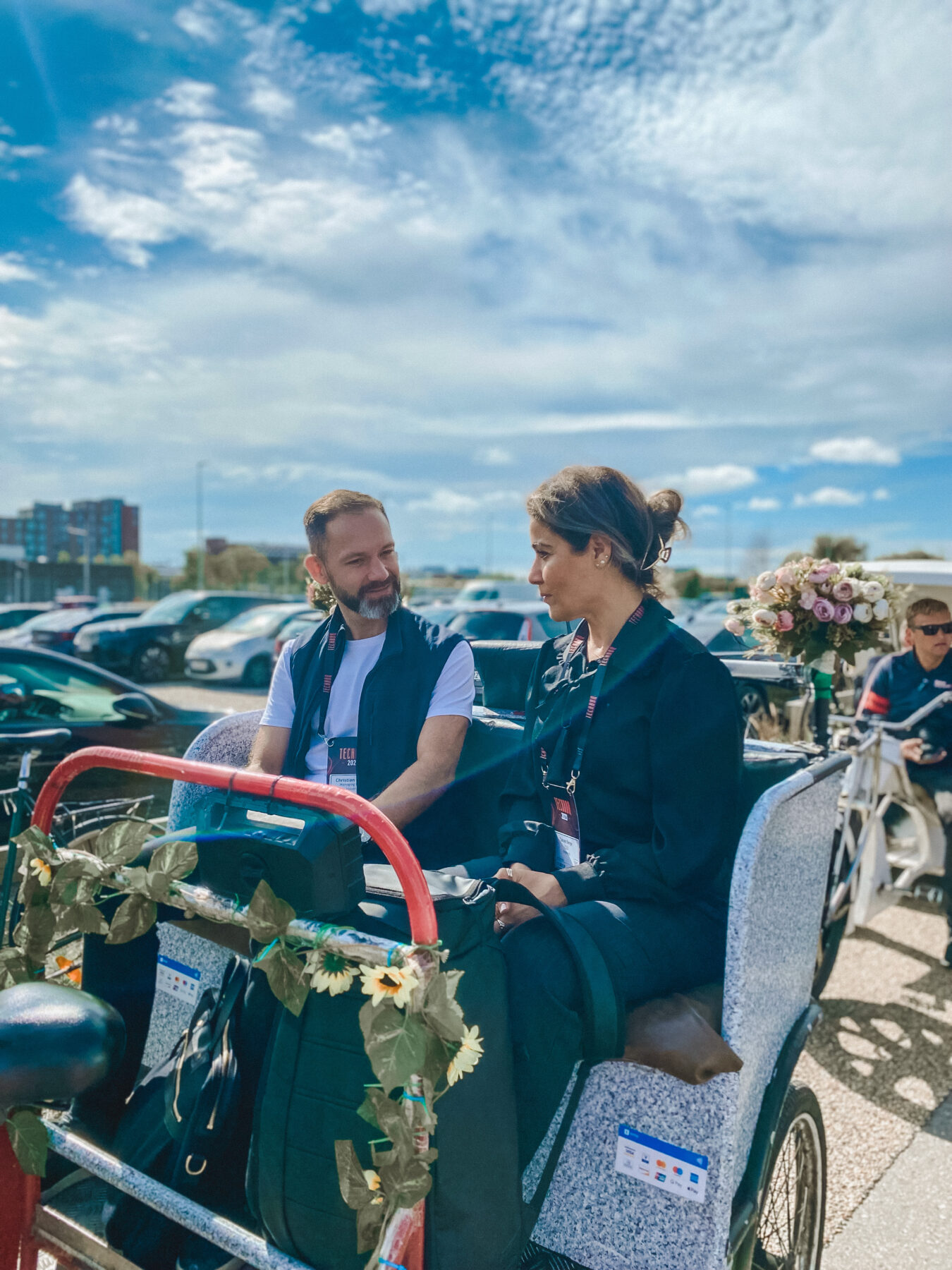 The program
DAY 1:
Go To Market:
On the first day, the companies had the opportunity to pitch their Go to Market Strategy to an expert panel that provided input on strategy and product in a Danish context. Copenhagen Capacity, represented by Marianne Danling, provided insight into Danish business culture, while Max Buchwald Johansen from Njord offered insights into what one should consider when establishing a company in Denmark.
Meet the buyer:
The companies got to meet potential clients in one to one meetings presenting their solution.
Afterwork with BloxHub, EIT Mobility og Copenhagen Capacity:
Mixing and mingling together with a Danish network and making valuable connections for the companies.
–
DAY 2:
Tech BBQ:
Know to be the place where hygge and tech meets, the companies got to meet innovative and groundbreaking startups in the ecosystem, discuss the latest trends, network in a cozy and vibrant atmosphere, get inspired by trendsetting speakers – and enjoy a good old-fashioned BBQ!
Startup Investor Bikeride with Proptech Denmark:
The startups got to bike together with investors around to explore new collaborations and visited experiential buildings in Denmark with the absolute lowest CO2 print.

Reception with the Royal Norwegian Embassy and Innovation Norway:
Our companies got to meet danish collaboration partners and key stakeholders at our reception at the Royal Norwegian Embassy.
Day 3:
TechBBQ:
Participating in the conference, listening to speakers and meeting potential buyers in one to one meetings.
Tour with the Embassy, Innovation Norway and the companies:
The ambassador of Norway in Copenhagen gave a tour of the conference and highlighted valuable aspects for the companies.
–
"This is the second time we are arranging how to enter Denmark and participating in the Tech BBQ, and it's amazing to see how the network has strengthened in just this year, both with people who can help with market entry and investors. It's fantastic to see that the Danish ecosystem is cheering on and welcoming Norwegian companies."
Emilie, Funding and Internationalisation Manager
Nordic Edge is taking steps to increase the presence in European countries through establishing the Nordic Edge Growth Tour 2023. A project manager has been designated and the events and cities where there will be a presence this year will soon be published.