We are now looking for startups and scaleups interested in expanding to the UK. Join us in London, 18-20. Oct., for three days filled with networking, professional input, and expert guidance, all enabling new business opportunities.
Learn to prepare a successful Go to Market- strategy
Get valuable insight into market possibilities in the UK
Meet potential customers and business partners
Test your strategy to market experts and potential customers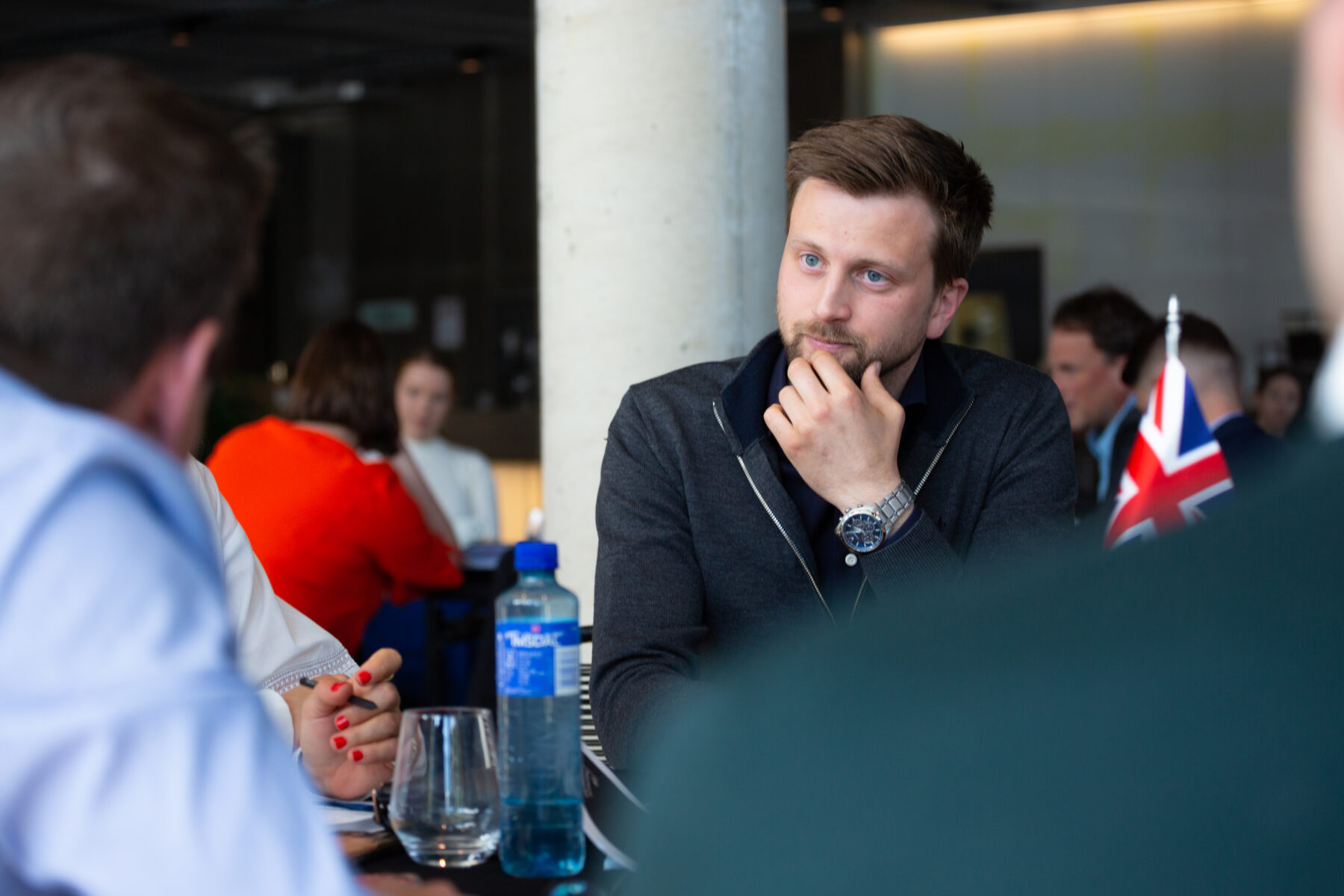 What you get
Opportunities UK is a meeting place for Nordic and British actors solving green urban challenges. The event aims at giving companies the knowledge they need to prepare and succeed with a Go to Market-strategy. Attendees will gain knowledge on how to prepare a good go to market-strategy and how to pitch it, and get valuable input on market possibilities in the UK. The event is a great opportunity to connect with other companies, potential partners and relevant stakeholders, gain expert advice on how to pitch your strategy, get valuable input on market possibilities in the UK, and pitch your Go to Market-strategy to market experts and potential clients.
Programme
All companies attend a webinar prior to the event where they prepare a go to market strategy.
Tuesday 18th. Oct.
Reception at the Norwegian embassy – companies gather to mingle, meet potential partners and relevant stakeholders, such as Norwegian British Chamber of Commerce, Department of International Trade & Invest Newcastle.
Wednesday 19th. Oct.
Prep sessions – get expert advice from Innovation Norway, Nordic Edge, Marks & Clerk and others with essential insight on how to develop and present your go to market-strategy. Get help to understand framework conditions such as legislation, the buyer's journey and how to acquire new resources.

Get advice on:
– Marketing, Communication & PR
– International Sales, Customer development & commercialization
– International & Political Partnerships
– Law, Rules, Legislation & Tax
– HR & Recruitment
Thursday 20th. Oct
Opportunities Conference – get valuable input on market possibilities in the UK and meet companies who have succeeded in expanding abroad.

Theme: Exchange of experience – the future of energy, mobility and housing

Go to market session – pitch your strategy and get feedback from panels consisting of potential partners, investors, customers and market experts crucial for your market introduction in UK.
For more information, please contact emilie@nordicedge.org
In addition to Opportunities UK, we are hosting the Nordic Fund Day on the evening of 19th October. The event connects promising startups with compatible investors from our international finance network.
Companies who want to attend go through a thorough selection process where the most promising startups with solutions for smart, green, and vibrant cities are handpicked to present their business idea. In previous years, the event has led to valuable collaborations and investments.
Companies attending the Opportunities UK are welcome to join for mingling, even though they are not selected to pitch at Nordic Fund Day.