After a busy day of pitching, speed dating and serious conversations, we invite start-ups and investors to let loose at the Nordic Fund Day After party.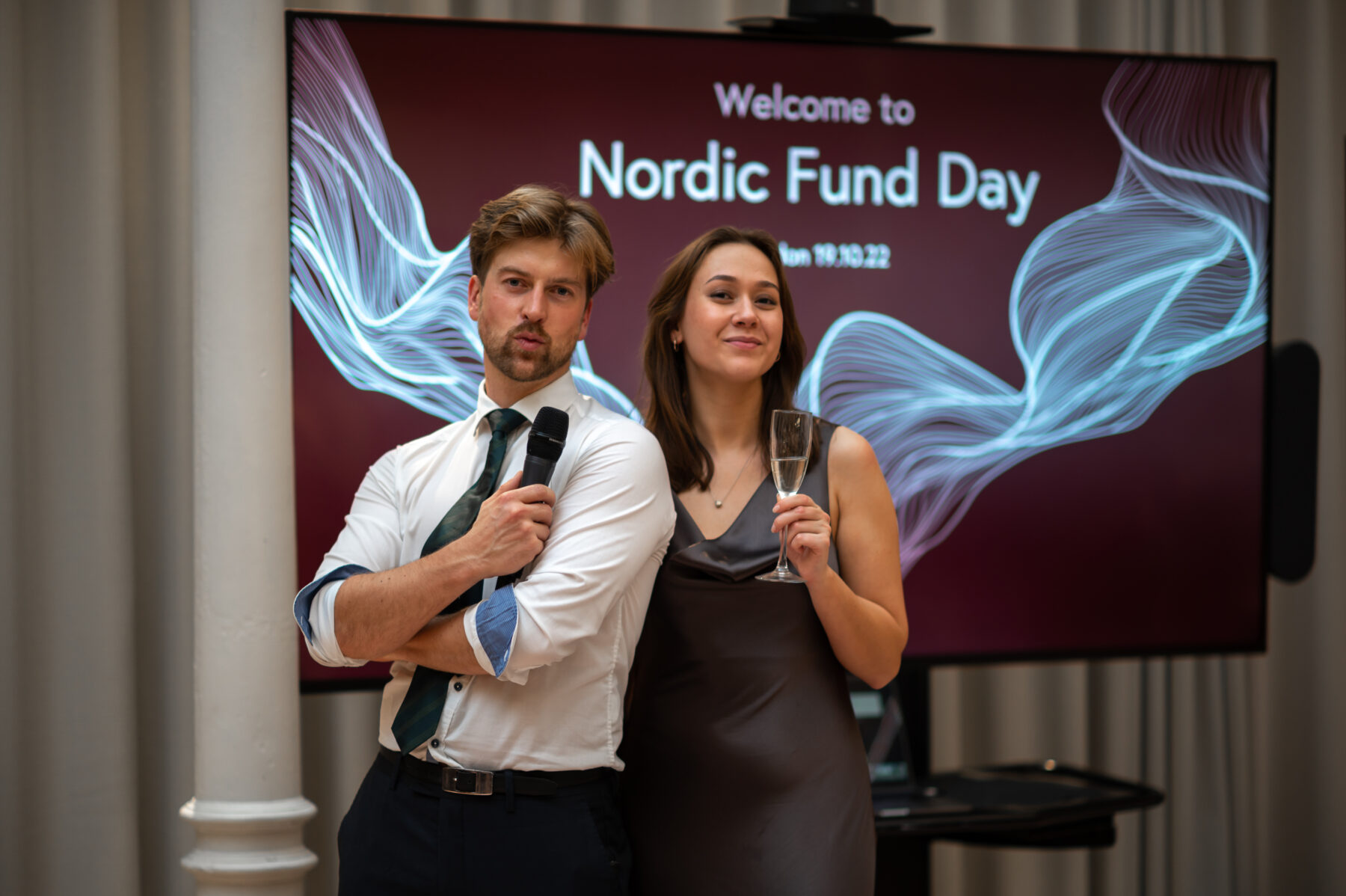 Let's party
Keep the conversations going in a more laid back setting at the Nordic Fund Day After party. This is your chance to grow your network and connect with even more people!
Visit Start-ups On Display on the 1st Floor to experience even more promising startups than those we have already seen during the Nordic Fund Day pitching. Here you will meet some of the most promising (and fun!) startups from the region.
This event is by invitation only. Contact Emilie at emilie@nordicedge.org if you think your e-mail might have been lost on the way.
40 start-ups, over 100 investors and 200 MNOK in investments so far. This is an event you don't want to miss out on.
Welcome to the fifth Nordic Fund Day, where innovative star-tups and forward-thinking investors get together for a whole lot of fun and funding. Promising start-ups takes the stage and pitch their solutions to a crowd of engaged investors. This year we are finally bringing the matchmaking event home to our newly opened Innovation hub Innoasis.
The Nordic Fund Day After party is part of our varied programme for Innoasis Week!
This is a week where we get together to share knowledge, gain competence and grow our network. During 9-11 May you have the chance to experience a range of events in Innoasis.
Are you interested in attending any of the other events? Check out our event calander!