40 start-ups, over 100 investors and 200MNOK in investments so far. This is an event you don't want to miss out on!
Welcome to the fifth Nordic Fund Day, where innovative start-ups and forward-thinking investors get together for a whole lot of fun and funding. Carefully selected, promising start-ups take the stage and pitch their solutions to a crowd full of engaged investors. This year we are finally bringing this matchmaking event home to our newly opened Innovation hub Nordic Edge Innoasis.
Become a Nordic Fund Day start-up and join companies like: Nablaflow, Elonroad, Augment City, Bumbee Labs, Ducky, Alva Industries, Defigo, Findable & Geniess.
Be discovered by investors from our international finance network, such as: Proptech1, Nysnø Climate Investments, Lyse Vekst, Hafslund Eco, Styx Urban Investments, ProVenture, 2150, Nordic Ninja, TDVEEN, Kompas, EiT Mobility & OXX.
11 companies, pitching to our international financial network, have finally selected!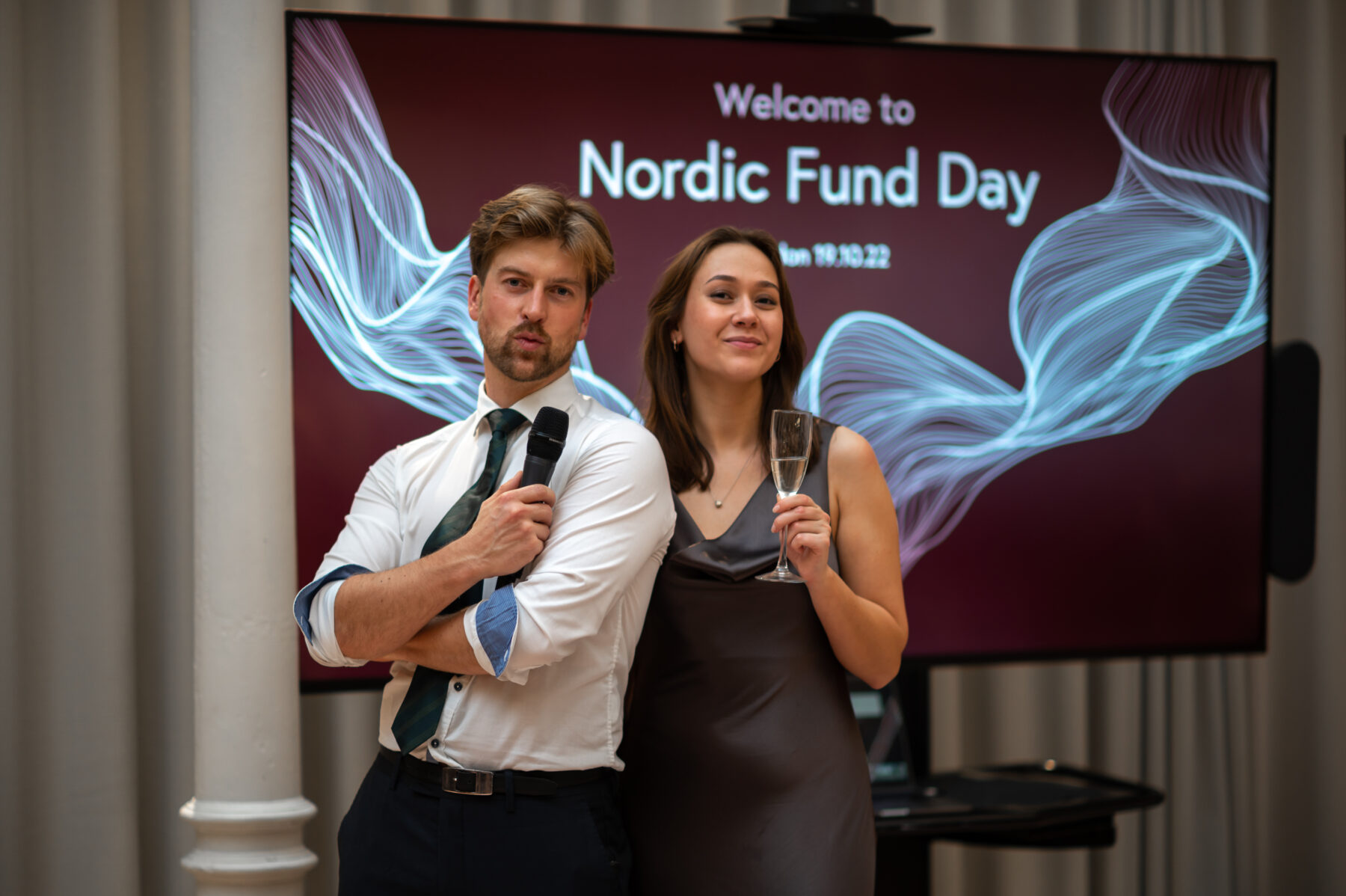 Does your startup have an awesome solution within:
🏢 Spaces and places – Proptech, architecture & city development
⚡️ Urban Energy– Use, distribution and production of energy in urban areas
🛵 Mobility – Solutions for blue and green mobility
📲 Communication – Technology for enabling a smart and connected city
👨‍👩‍👦‍👦 Citizen services – Technology for education, community & inclusiveness
What to expect as a Nordic Fund Day Start-up
Meet, mix and mingle, and be discovered by investors and inspired by other start-ups.
To ensure a smooth application process and a good foundation to raise capital, all selected companies for Nordic Fund Day go through a full screening and an investor prep programme.
Timeline:
First application deadline: Expired 
First selection: Expired 
Second application deadline: Expired
Second selection: Expired
Prep session: During April. Selected companies go through an investor prep programme where funding experts and friendly minded investors help you become investor ready.
Discover up and coming startups with smart and cutting-edge solutions and find your next co-investor at Nordic Fund Day. Register now, and spread the word.
Do you have companies in your portfolio that should attend this event? Send an email to emilie@nordicedge.org
Read more about the startups that will be pitching at Nordic Fund Day HERE