The University of Stavanger's research project Future Energy Hub places Innoasis by Nordic Edge as their meeting place for collaboration with private businesses and the public sector in the region.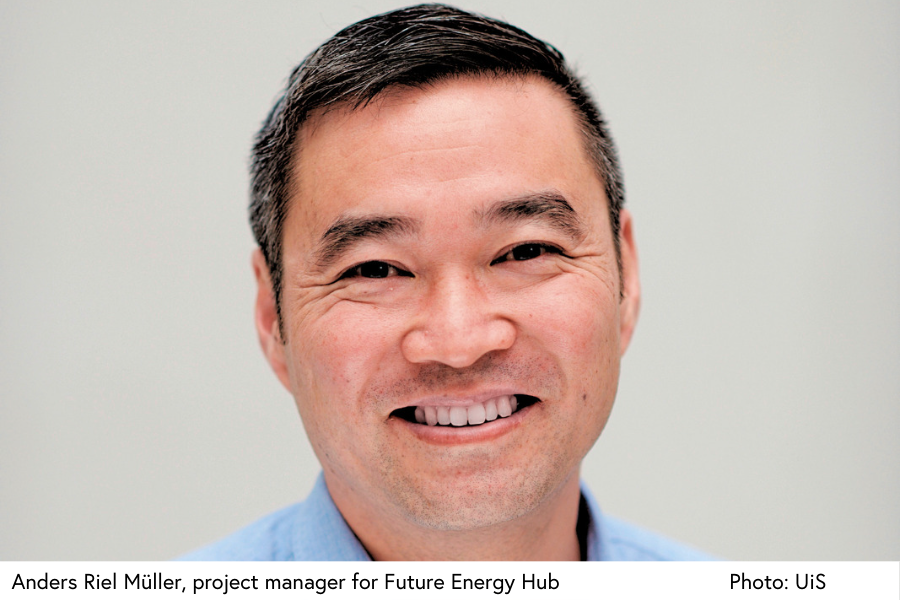 The research project and co-creation arena Future Energy Hub's (FEH) goal is to create more sustainable buildings and cities. Through close collaboration with business and municipalities in the region, the project aims to accelerate the development of green technology and services. As Innoasis shares these ambitions and is home to an ecosystem consisting of startups, established companies, academia and public sector, it was a natural choice when deciding on a meeting point.
– Establishing Innoasis as our fixed place allows us to contribute to the development of a knowledge-based and ambitious environment within urban energy in the region, says Anders Riel Müller, project manager for FEH.
A lab for collaboration and knowledge-exchange
The start of what will become the Future Energy Lab at Innoasis currently involves permanent office space for master students from programmes related to energy development and innovation. The collaboration enables showcasing of education and research activities within FEH, while at the same time giving students access to relevant competence as all companies seated at Innoasis are working towards developing smarter and greener services and solutions.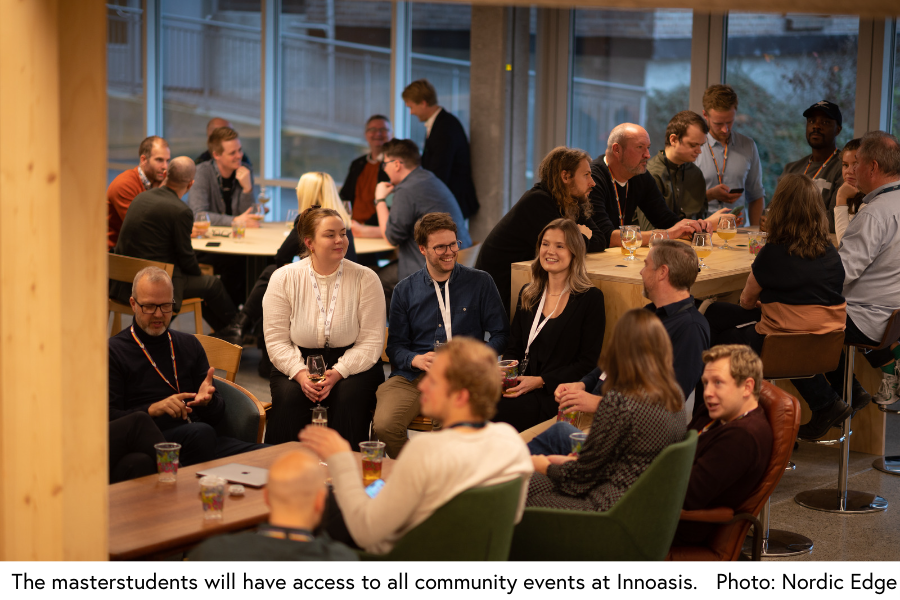 In the long run, the goal is for the lab to be an arena for knowledge-exchange and an entrance to new collaborations across sectors.
-We want to gather the Research & Development sector, private businesses, and municipalities to develop projects together and be in continuous dialogue about future needs in education and research and how we can co-create when developing future urban energy systems, says Müller.
Gathers people with a common mission
For Nordic Edge, the collaboration contributes to achieving our goal of securing Innoasis as an innovation arena that brings together people, programs and activities for scaling and developing solutions that contribute to smarter and greener cities.
– We are very proud UiS chose Innoasis as their base for the project. This helps create a unique environment for innovation that will attract even more people with different expertise passionate about the same mission, says Terje Eide, CEO at Nordic Edge.