Last month we hosted the second version of Nordic Fund Day – creating another fun day of funding in Stavanger. 9 start-ups raising 1M€-10M€ were hand-picked, in a thorough selection process, to present their smart & sustainable business idea to 40 investors.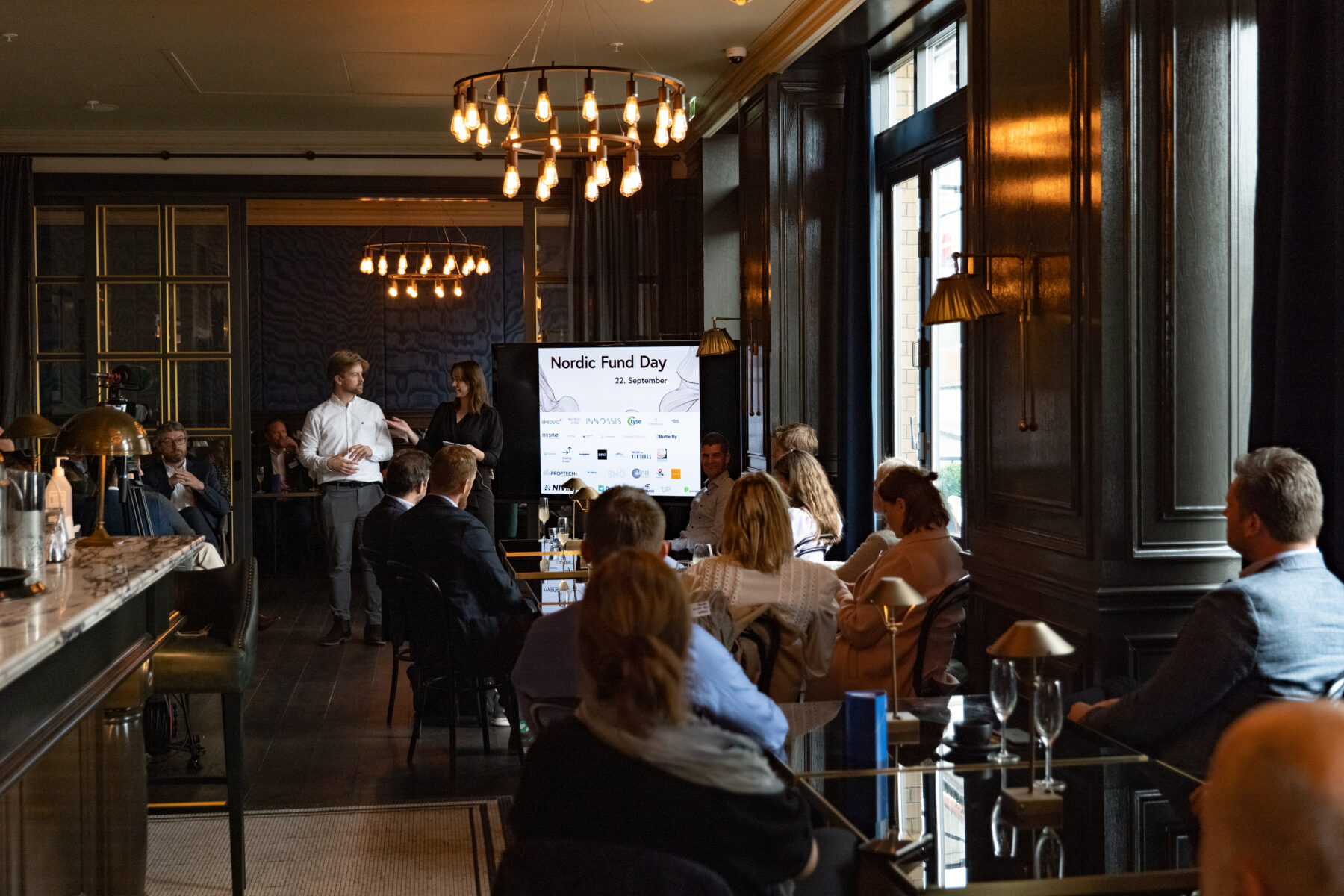 Startups, Scaleups and Investors from all over the Northern Europe
The investors came from all over Northern Europe and consisted of venture capitalists, seed funds, families offices, corporate ventures and business angels – all with a desire to help develop and scale solutions for more livable, vivid, sustainable, convenient and smart cities. The startups were given the opportunity to present, speed date and share stories and cocktails with the investors, as well as meeting other startups in the same space. Many of the attendees have continued the dialog after the event, and we are looking forward to see the first fruits from Nordic Fund Day.
Missed it?
Missed Nordic Fund Day? Do not worry. Nordic Edge Innoasis and the contributing partners are planning for a new Nordic Fund Day Q1 next year. Need some more information? Would you like to sign up for the invitation-list as a startup or investor? Send an e-mail to: karl@nordicedge.org with subject line Nordic Fund Day 2022.
Partners
Nordic Fund Day is hosted in collaboration with: