Mr. Mark van Stiphout will inform about the European Commission's role in the green transition and how it will support European cities in their transformation towards climate neutrality.
He will cover topics such as the European Green Deal and elaborate on the synergies that exist between the European Green Deal, the Smart Cities & Communities context and the Horizon Europe Mission on Climate-Neutral and Smart Cities by 2030.
Furthermore, Mr. van Stiphout will explain how the European Commission intends to help solving common challenges which cities face on their path to become climate-neutral by 2030.
Speaker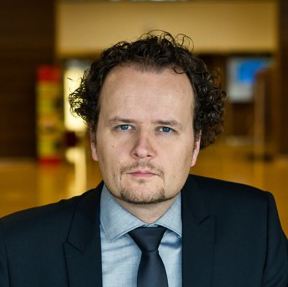 Read more
Mark van Stiphout is currently Deputy Head of Unit in DG Energy in the unit that is responsible for Innovation, clean technologies and competitiveness, including support for energy research and innovation in Horizon 2020 and Horizon Europe, and the Strategic Energy Technology Plan.
Until the 1st of November 2014 he was a member of the Cabinet of the Commissioner for Energy, Günther H. Oettinger, who he advised on nuclear energy and energy research, as well as smart grids, retail markets and the relations with Russia. This included for example the Commission's work on nuclear safety and the trilateral negotiations with Russia and Ukraine on gas supply.
Previously he was assistant to the Director-General for Energy, and from 2006 to 2010 he was responsible for the liberalisation of the internal market for natural gas as Policy Officer in DG Energy in the Electricity and Gas Unit.
Previous roles include consultancy on renewable energy projects, at Ecofys, with a focus on generating energy from biomass, and market analyst at Cogas Energie.
In co-operation with: