About the position
Highstage is looking for:
A marketing student (3rd year or higher) for a part-time assignment. The tasks will be both on a higher level and a detailed day-to-day level.
High-level development of our story, USP's, personas, customer journey, etc.
Plan tools and platforms for communication
Deploy webpage updates, campaigns, etc.
Monitor performance, adjust campaigns, manage leads, etc.
If possible, also master creative design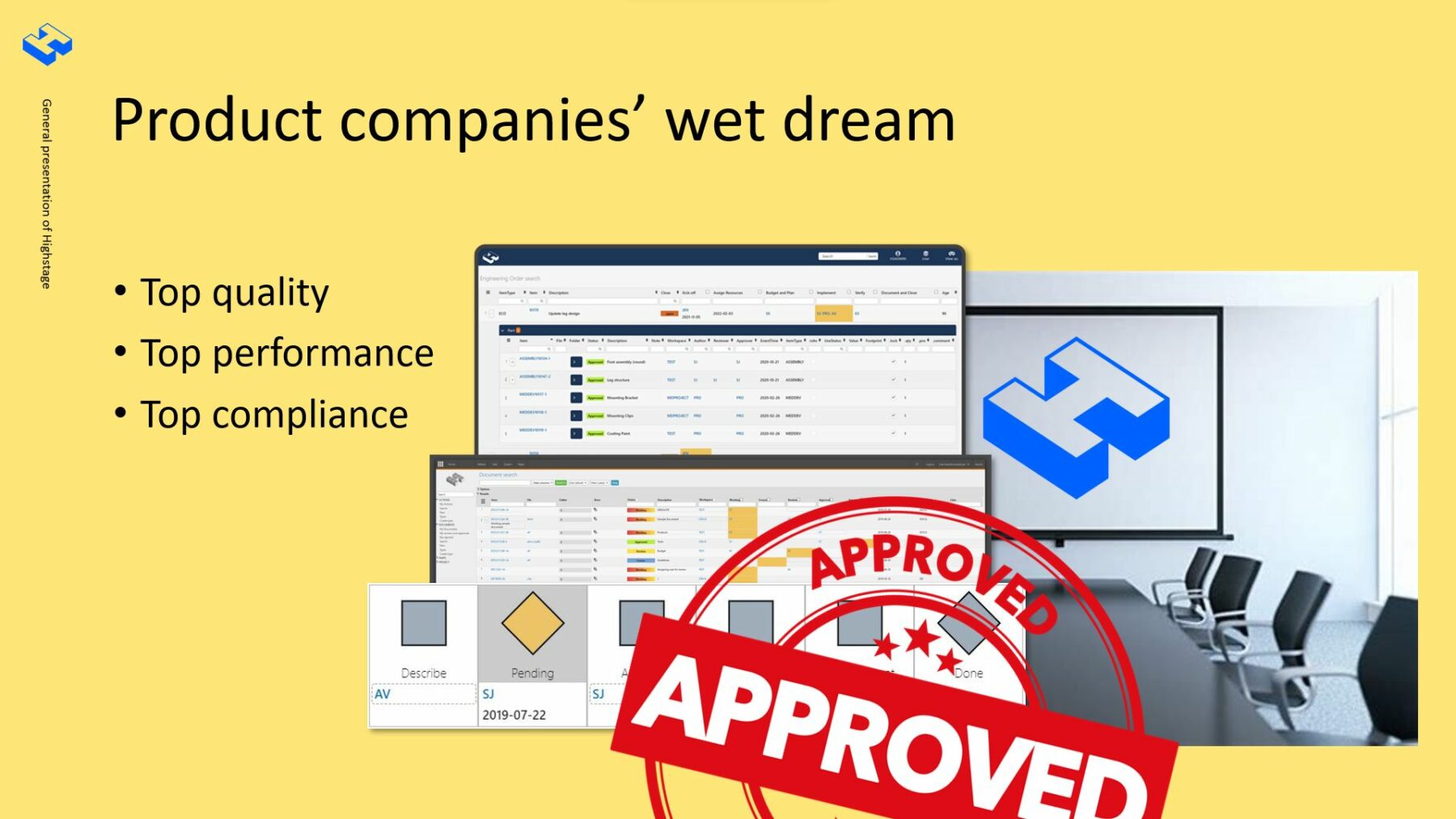 About Highstage
Highstage is an independent software vendor providing business process tools to help our customers become top-performing product companies. Our product Highstage PLM/QMS is sold on a high corporate level to high-tech and med-tech customers in a need to improve their performance, quality and/or compliance. With a strong foothold in Scandinavia, we are now looking to expand in UK and BeNeLux.