Norway has the second largest coastline in the world and around 55 000 islands. We have over 1 million leisure boats in Norway and over 60% of these are run on fossil fuel. We are succeeding in transforming our car park to electric cars, with one of six cars being electric. Now the leisure boat market is next. The leisure boat marked stands for close to 300 000 tonn CO2 emissions each year and already several cities in Norway and the Nordic countries are preparing for the green shift for leisure boats.
We are aiming to create curiosity and enthusiasm for emission free boating.
A light lunch will be served between 11:30 and 12:00.
Welcome
By moderator Anne Marie Lofthus, Regional Manager of Klimapartnere Rogaland and member of the Board in Norwegian Association for Environmental Boats
Lydløs/Soundless – Ståle Almenning from Innoventi and Manager of "Lydløs" (Soundless) festival which will take place in June in the cities of Stavanger, Haugesund, Arendal, Florø and Os
Green harbours and electric opportunities at sea for commuting and leisure – Norwegian Elboat Network – Peder Tellefsdal Manager of Electric boat Network Norway
Ryger Elektra – experience the wonders of the Norwegian fjords – soundless – Lars Rødne, CEO of L. Rødne & Sønner AS
Meet the changemakers and suppliers
Overview of the market in Norway by manager of Norwegian elboat network, Peder Tellefsdal and presentations from some of the suppliers in the marketplace. You will meet:

CEO of Kruser, Christer Ervik
CEO & Co-owner of Green Waves, Ida Salomonsen
Easee
---
Speaker
Speaker
Speaker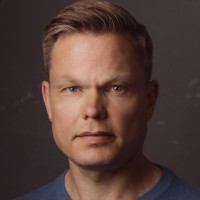 Speaker
Speaker
Speaker
Read more
Lars Rødne is an experienced Owner with a demonstrated history of working in the transportation/trucking/railroad industry. He is skilled in Negotiation, Business Planning, International Business, Entrepreneurship, and Marketing Strategy and is a strong business development professional with a Diplomøkonom focused in Economy from BI Haugesund, BI Stavanger.
Speaker