Panel discussion moderated by Hilde Sandvik.
Guests:
Helleik Syse, Professor at the University of Stavanger
Karine Storaker Braathen, Director of Innovation at OBOS
Gunnar Crawford, Head of Smart City, Municipality of Stavanger
---
Speaker
Read more
Helleik is working as a PhD researcher in Future Energy Hub at the University of Stavanger. He is also lecturing on sustainable strategies and innovations at BI Business School. In 2020, Helleik was nominated as one of 30 role models under the age of 30 by Dagens Næringsliv, and in 2021 he was on the Stavanger Chamber of Commerce´s list of talents under 30. Helleik holds an MSc. in Renewable Energy Systems and the Environment from the University of Strathclyde in Glasgow.
Speaker
Read more
Karine is Head of Innovation at OBOS AS. She is driven by "mission impossibles" and disruptive opportunities that she believes would have great impact if realized. Karine loves bringing to life beautifully crafted products and services that challenge the established practice. She truly believes in diversity as a creative force and enjoy working with curious and multidisciplinary people to solve the problems of tomorrow.
Before joining OBOS she was Head of Deloitte Digital Norway and has previously headed up digital agencies in Oslo. As a consultant she designed and launched innovative new services, ventures and disruptive business models for clients together with her multidisciplinary teams. She has more than 15 years of experience working with disruptive strategies and digital transformation, and was awarded one of Norway's 50 leading women in tech by Abelia and ODA-Network in 2020. Karine holds a Master of Science with honors in Business & Economics.
Speaker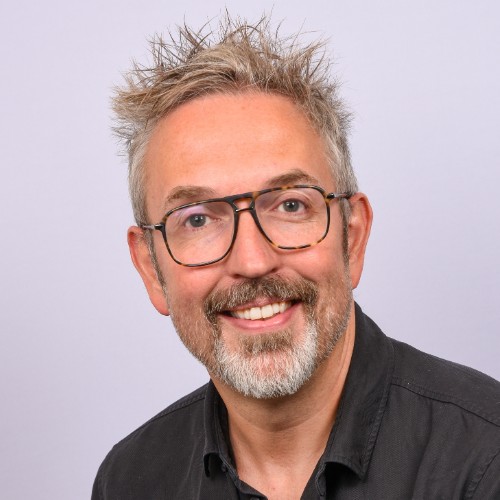 Read more
Gunnar Edwin Crawford is head of Stavanger Smart City, innovating across public-private boundaries, co-creating the smart city of the future.
Gunnar has extensive hands-on experience with innovation and development within the fields of welfare technology, smart homes and smart cities.
He believes strongly in citizen involvement and uses the power of the smart city team to challenge and evolve the democratic processes of today.
He is a patent holder, and winner of a CES Innovation award. He has contributed in several EU projects, including two Horizon 2020 projects – Triangulum (www.triangulum-project.eu) and Invade (http://h2020invade.eu/).
Crawford's professional background is within ICT, energy and innovation. Gunnar is co-author of the book "Creating Disruptive Ecosystems" (2016 – http://www.disruptiveecosystems.com/ ), about the importance of understanding new digital business models when innovating digital systems and services.