How dangerous is the wood burner for our local environment? The debate is raging. Welcome to the next Innoasis Science Talk.
Should we ban wood stoves?
Wood log burning is blamed for significant air pollution, especially in cities. Yet they are commonplace in most Norwegian homes. What can we do about it? Is it a matter of banning wood-burning altogether? Is the main issue the old age of these wood burners or do people, despite centuries of use, not actually know how to use them correctly? 
Join the debate, where we explore the science of wood log burning.  
Program:
13:00 – 13:05: Welcome and introduction to Innoasis Science Talks by Helleik Syse
13:05 – 13:15: Impacts of emissions from wood log burning on health and urban life Science Talk by Professor at UiS, Harald N. Røstvik.
13:15 – 13:25: Status of wood log burning in Norway and overview of emissions Science Talk by Senior Scientist at NILU, Susana Lopez-Aparicio
13:25 – 13:35: Status of wood stove technology and further emission reduction potential Science Talk by Chief Scientist at SINTEF, Øyvind Skreiberg
13:35 – 13:45: Five-minute introduction from the two additional panellists (Rene Christensen from Jøtul and Rune Mørck Wergeland from Norsk Varme)
13:45 – 14:15: Panel debate – What measures can be taken in the short and long term to further reduce the air pollution (UiS, NILU, SINTEF, Jøtul and Norsk Varme) – Moderated by Helleik Syse
14:15 – 14:30: Questions from the audience
---
Speakers
Speaker
Read more
Professor Harald N. Røstvik, Faculty of Science and Technology, Institute of Safety, Economics and Planning (ISØP), University of Stavanger. He is group leader at Urban planning specializing in sustainability and renewable energy. Through decades of practice and teaching, including ten years as professor at the School of Architecture in Bergen, his extensive international network has led to a range of international research projects, very many of which within the field of solar energy. He has designed solar vehicles, solar buildings, villages and solar university campuses. He is an architect educated at University of Manchester, England.
Speaker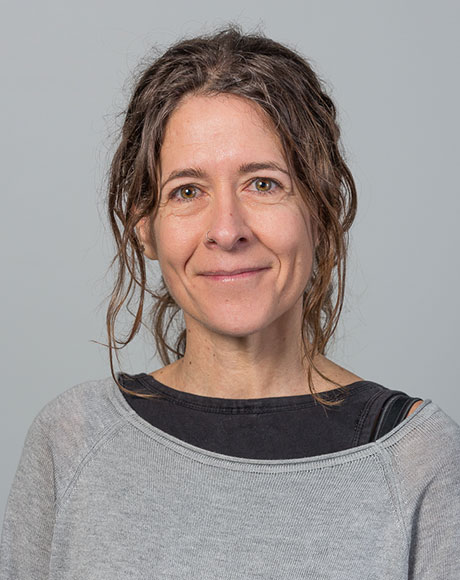 Read more
Dr. Susana López-Aparicio, works as Senior Researcher at NILU – Norwegian Institute for Air Research. Her main interest is in GHGs and air pollutant emissions estimates, modelling and sustainable urban development. Dr. López-Aparicio leads a group on emissions at NILU focusing on the development of high-resolution emission models based on bottom-up approaches. In the last years, the group have developed models for emissions from residential wood combustion (MetVed model), traffic (NERVE and HEDGE models) and aviation emissions and currently they are developing a model for emissions in building and construction.
Speaker
Read more
Øyvind Skreiberg reached his diploma as a mechanical engineer at the Norwegian Institute of Technology (NTH) in Trondheim in 1992, where he in 1997 finished a PhD thesis entitled "Theoretical and experimental studies on emissions from wood combustion". He is now a Research Scientist at SINTEF Energy Research.
He has a broad background in heat engineering and thermochemical biomass conversion processes in general, with special emphasis on biomass combustion. Main research topics are emission formation and reduction in combustion (NOx, N2O, CO, CxHy and particles) and fundamentals of thermochemical biomass conversion technologies. This includes both experimental work, from single wood particles to wood logs, and modelling work (empirical, chemical kinetics, CFD). He has been the Norwegian member of the IEA Bioenergy task 32 since 1998, representing the Norwegian University of Science and Technology until 2007, and now SINTEF Energy Research.
Panelists
Speaker
Read more
Rene Christensen is the director of sale and marketing in Jøtulgruppen, where he has worked for more than 20 years. He is also on the company board and in the management team. Jøtul is a Norwegian company with more than 150 years of experience producing wood stoves. They have a turnover of 1 billion NOK yearly, with a significant portion going to export. Jøtul produces their wood stoves in Fredrikstad in Norway.
Speaker
Read more
Rune Mørck Wergeland represents the industry association Norsk Varme, which has members from the whole chain of actors working with fireplaces. Norsk Varme maintains the position that wood-burning is a crucial piece of the total energy picture in Norway. Their goal is to be a collecting organisation, both professionally and politically. Norsk Varme is also engaged in information towards consumers and is involved in the energy and environment debate linked to fireplaces.