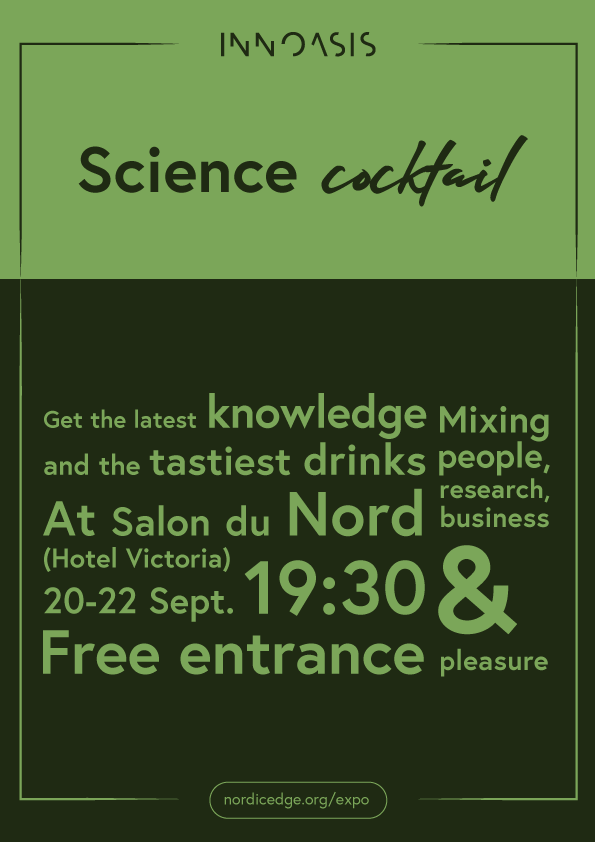 We invite you to Salon du Nord at Hotel Victoria for the social event series Science Cocktails. During these events, scientific and artistic inspirations are presented as short talks while you may enjoy the exquisite cocktail menu, specially made for Nordic Edge Expo. On Wednesday 22nd September you can join us as we discuss New European Bauhaus, lead by Florian Schneider.
Date: Monday 20th September
Time: 19:30
Location: Salon du Nord, Hotel Victoria
No registration required
Rarely has a proposal by a President of the European Commission triggered so much attention across the artistic, cultural and creative sector as the recently launched initiative for a "New European Bauhaus", but how should we think about this new initiative? Professor Florian Schneider from the Trondheim Art Academy at NTNU will present his vision of a novel form of circular aesthetics.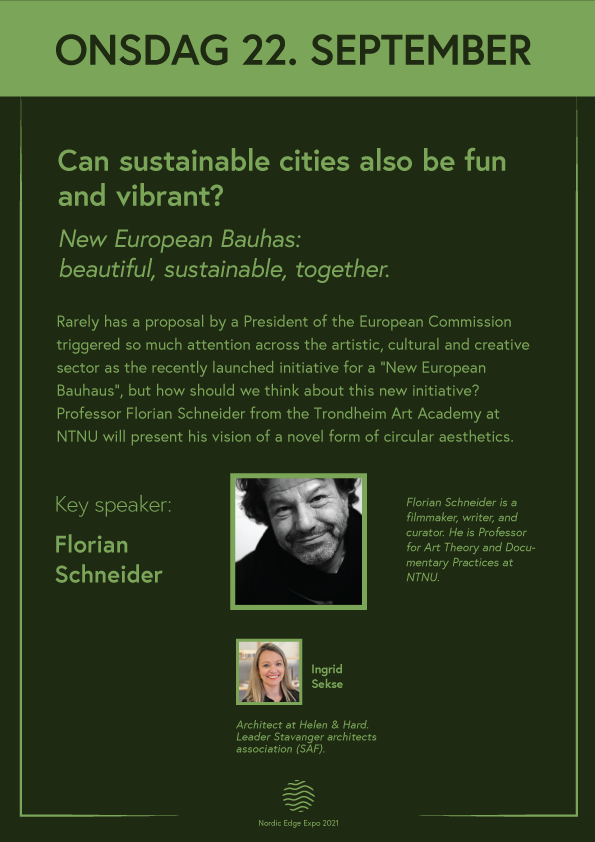 Speakers
Speaker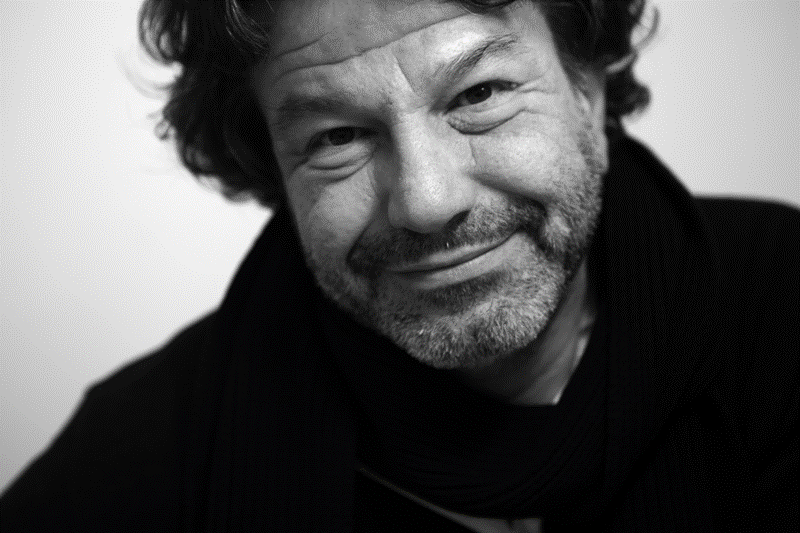 Read more
Florian Schneider is a filmmaker, writer, and curator. His work is investigating the border crossings between mainstream and independent media, art theory and open source technology, documentary practices and unconventional forms of curating. Educated as a documentary filmmaker and working for the German-French TV station 'arte', he has focused on rethinking documentary practices across disciplines. Since 1993 he has pioneered a wide range of projects — most prominently Dictionary of War (2006-2010). One focus of his research is to reflect critically on the relationships between art and activism, aesthetics and politics.
In 2006 he launched the artistic research project 'Imaginary property' which investigates a propertization of images and the increasingly imaginary character of property in the age of digital production and networked distribution. In 2013 he has been appointed at NTNU as a Professor for art theory and documentary practices. Schneider has exhibited and lectured worldwide. In August 2014 he has been appointed as Head of the Trondheim Academy of Fine Art in the Faculty of Architecture and Fine Art at the Norwegian University of Science and Technology (NTNU). Since 2019 he is Chair of the COST Action CA 18136 "European Forum for Advanced Practices". He is one of the three leaders of ARTEC, NTNU's multi-faculty task force on art and technology.