The Nordic Edge Smart City Innovation Cluster held its annual meeting, and has elected a new steering group for the coming two-year period.
Sven Sunde from Amazon Web Services (AWS) is taking over the helm of the steering group. He works as enterprise sales leader for AWS in the Nordic region. Sunde replaces Vidar Aksland from Sparebank 1 SR Bank, who had been leading the group for two years.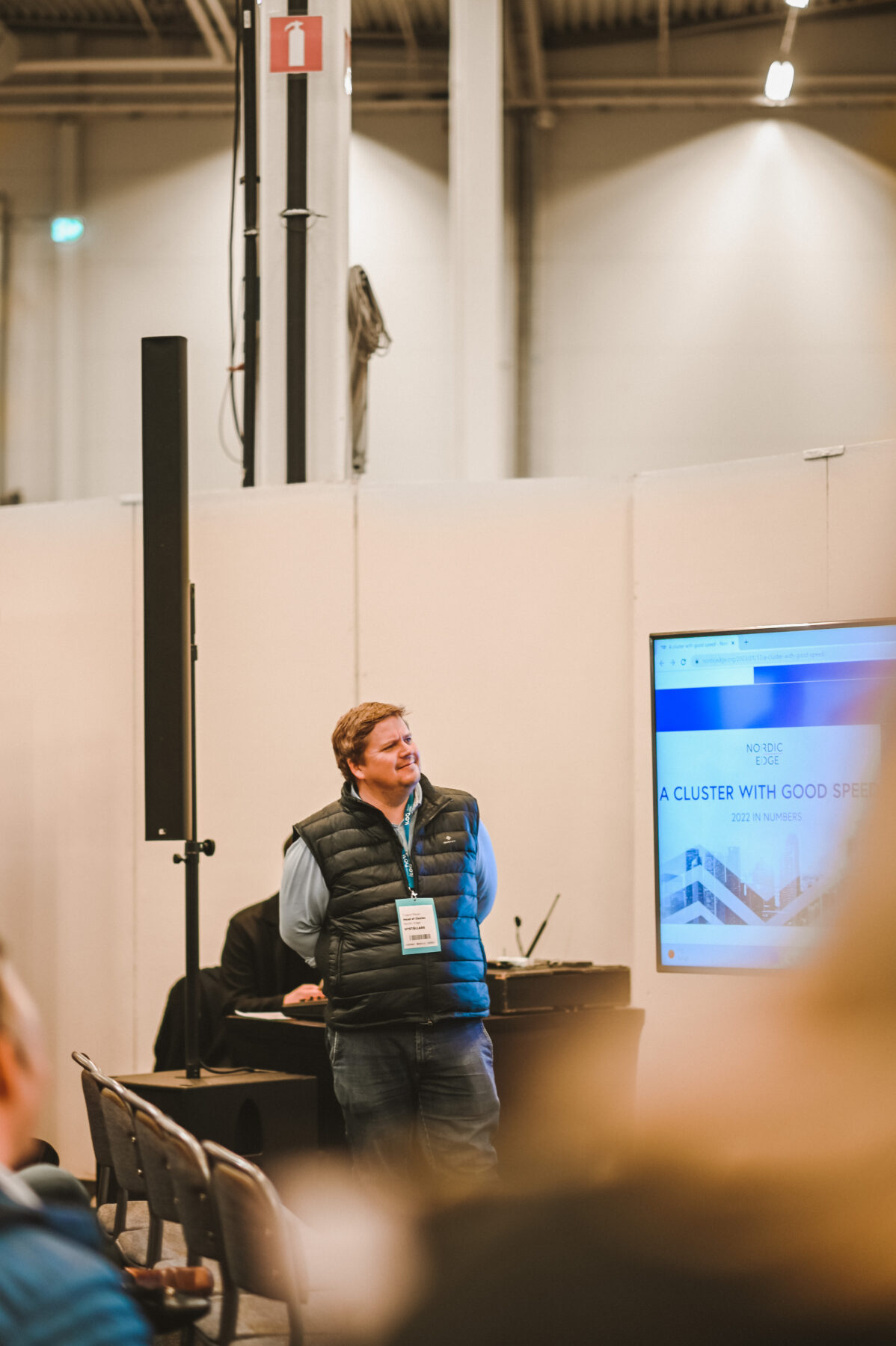 "I am very pleased that we have been able to replace one very capable steering group leader with another. It is also worth noting that the new leader will truly help lift the cluster to an even more national, Nordic and international level," says Trygve A. Meyer, who leads the administration of the cluster in Nordic Edge.
The Nordic Edge Smart City innovation cluster is Norway´s national, non-profit, cluster for smarter and more sustainable cities and communities. Over the past few years, the cluster has grown and now has more than 120 members. The cluster is governed by a steering group that works on strategy, potential projects, and initiatives.
For more voices to be heard in the development of the cluster, it is important that the steering group is comprised of a wide range of companies from all the disciplines and sectors involved. Both established companies and start-ups have representatives. Likewise, both the public sector and academia are included in the group. The steering group has also been broadened to reflect the growing cluster´s membership base.
"I'm thrilled to be able to support Nordic Edge in their goal to become more internationally focused and push the boundaries of what is possible in sustainable innovation," says Sunde in a comment. He adds that "Nordic Edge has already made exciting progress in driving the industry forward nationally and I look forward to the opportunity to support that growth further leveraging the experience of both Amazon Web Services and the wider group."
At the annual meeting for the cluster the present members voted for a steering group consisting of representatives from the following companies: Lyse, Smedvig Eiendom, Helen&Hard, Microsoft, Sparebank 1 SR Bank, Unlisted, TotalCtrl, Kakadu, Innocode, Easee, University of Stavanger, Stavanger Kommune, Molde commune, Forus Næringspark, Validé og StartupLab. Innovation Norway and the Norwegian Research Council serves in the steering group as observers.