What would a smart, green, sustainable city look like? Where everything flows effortlessly with efficient use of all resources and inclusion of every citizens? We do not have to full answer, but we're seeing a glimpse of it through our cluster members and the solutions they develops.
On our first stop of the Growth Tour 2023 in Stockholm our delegation of companies got to present their solutions at the Stockholm Smart City Conference & Expo. To illustrate the difference a smart city approach could make on our every day lives we presented in the order you would have met the companies on a normal day from waking up in the morning to going to bed in the evening – a glimpse into our Nordic Edge Smart City.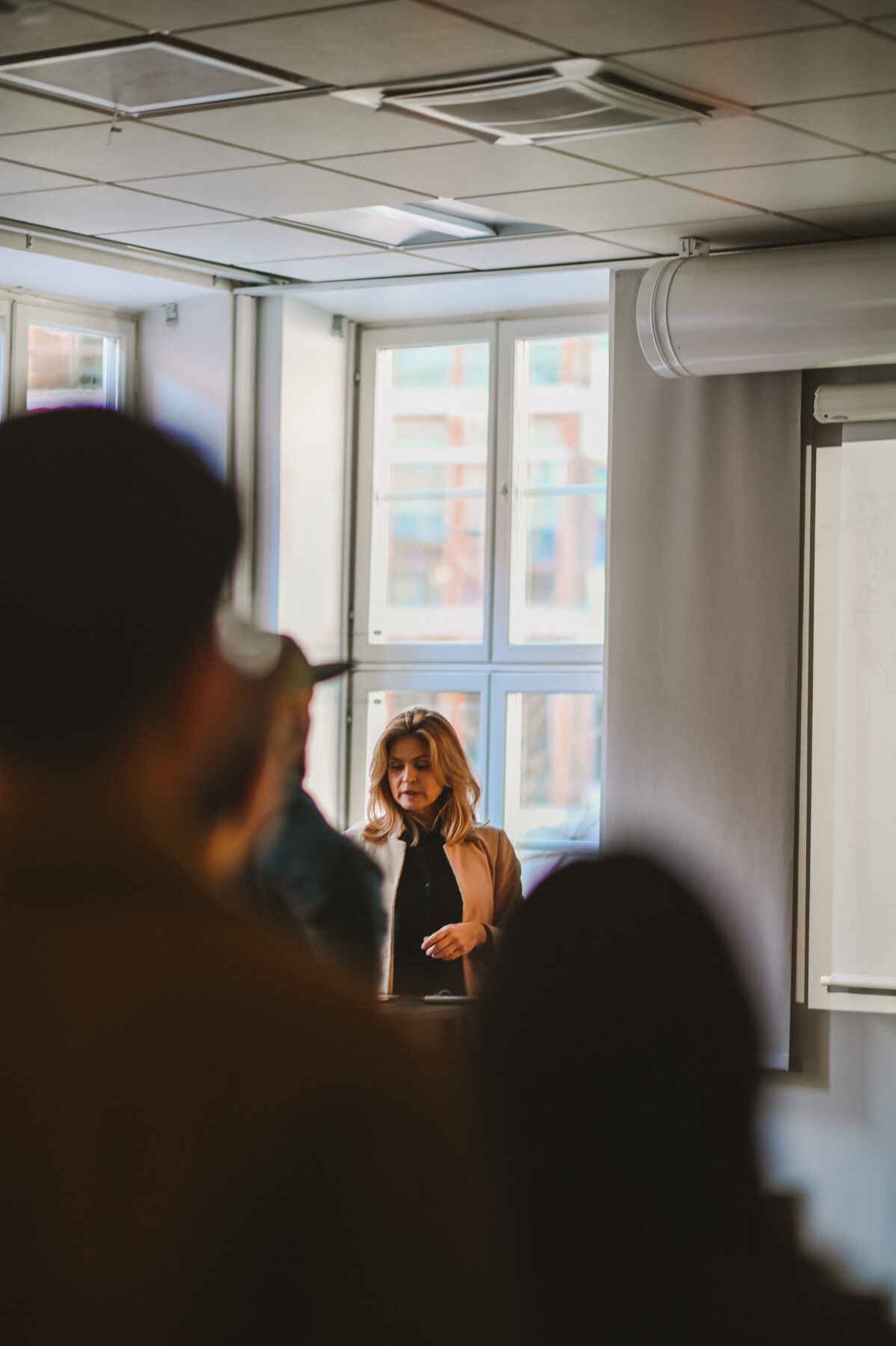 Waking up and meeting Innocode: As you enter the day you make sure to check Innocode's citizens app for the latest news relevant for your neighbourhood.
On your way to work you use a scooter and meets SparkPark when ending your trip: With their new parking solutions for scooters using bluetooth for precise parking zones it's easy to find the right spot for ending your trip.
You say hello to your colleague arriving on bike as he parks in a Bikeloop facilities: You might also considering bike cycling to work some days as you observe how easy it is to store their bike safely in a dry space.
Your colleague from next door arrives on their electrical bike and Ampliuz comes into play: Making charging of the battery a lot easier with their solutions for at work charging.
When entering the work building Defigo helps you with the door: With their intercom and access control system you don't have to look around for your keys, but can continue to enjoy your coffee on your way to your desk.
Right outside your window Blueday Technology is also at work: With their advanced electrical power generation that enables use of only electrical boats leading to greener cities.
It's lunch time and TotalCtrl helps you enjoy fresh ingredients: By helping food vendors with knowledge of what's in their food inventory at any time, automate manual routines and bringing them intuitive reports.
Time to head home strolling through the city center where Speiz has made everything come to life: With their new solution for warehouse space leasing filling dead building with buzz.
You're at your bus stop and Asistobe makes it a enjoyable journey: By combining data insights, AI and Machine Learning with transport planning expertise.
And here you have it – a glimpse of what life could look like from a smart city perspective. Safe to say, we're excited for the future!