The environmentally conscious manufacturer Bokhari is now in the process of making Nordic Edge Tote Bags made from GRS-certified 100% recycled cotton.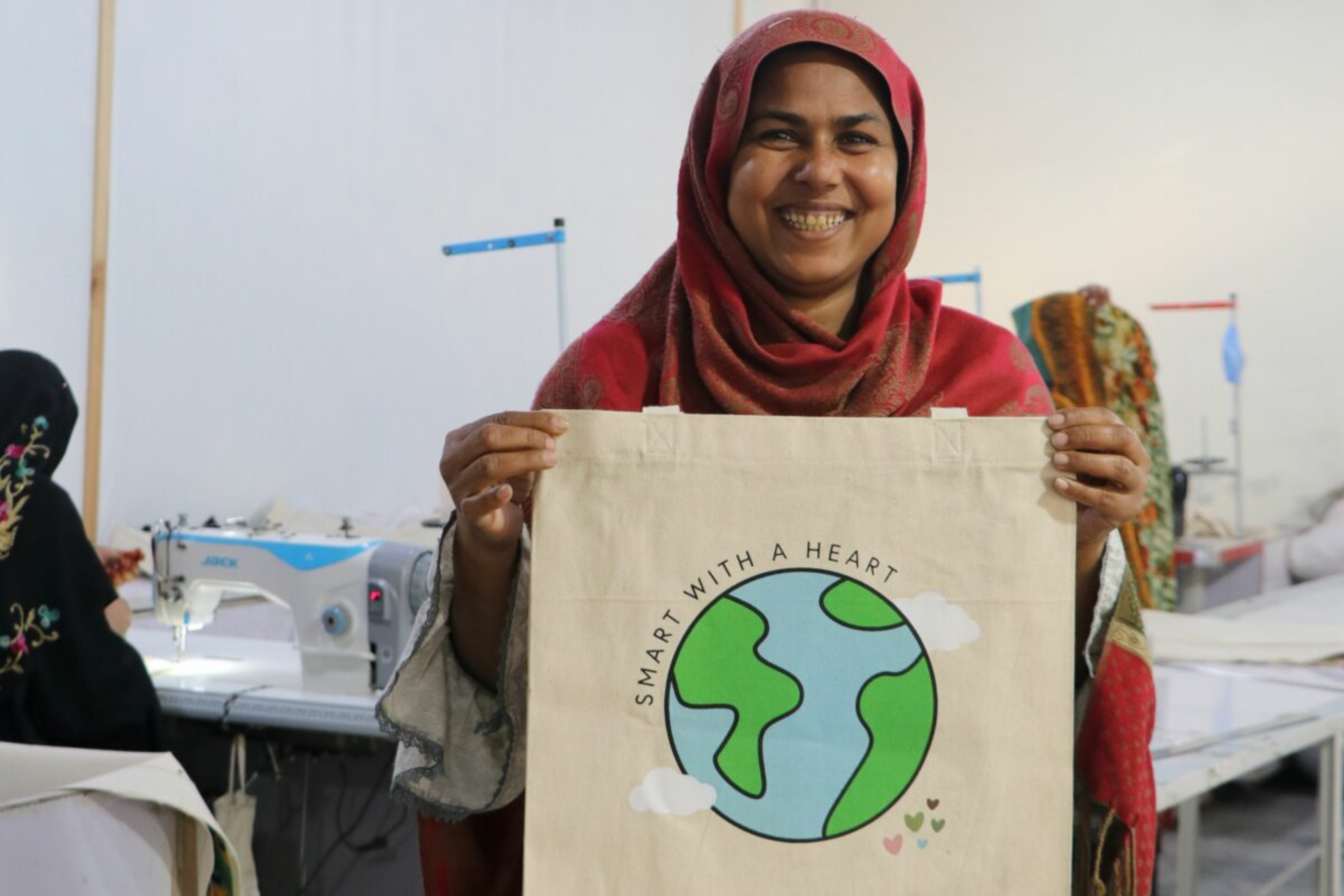 When we decided to make tote bags for the company, it was important to find a supplier who shares our values. After talking to several suppliers, we ended up going for Bokhari, a social enterprise that contributes to securing decent employment opportunities to hundreds of artisans in Pakistan, the majority of them being women. In addition, the company helps secure quality education for over 700 children at the LAMS School adjacent to the weavery. 
The company was founded in 2018 by designer Runa Klock and social entrepreneur Amar Bokhari, but is built on a family business with more than 30 years of experience in the field. The sustainability aspect has been at the forefront from the very beginning. To Bokhari, sustainability means taking both human and environmental concerns into account, a view we both share and applaud.
And the tote bags are not ordered just for the sake of tote bags. Among other things, the bags are to be used as an attention for efforts on stage as a useful and sustainable alternative to traditional gifts. The durable material allows for the bag to be used over and over again, and the spacious size give room for most most of what you might need.
Safe to say, the tote bag with our core philosophy "Smart with a heart" is definitely one we will wear with pride.