You may have heard the term 'coworking', and figured it has something to do with people working together, but did you know that it offers great potential for both social and business value?
What started as an informal meeting place for professionals has since developed into a business model for interaction and innovation. Coworking now facilitates for knowledge sharing, networking, and increased innovation capacity – some of the reasons why we decided to establish Innoasis, Nordic Edge's coworking space and hub for urban innovation.
Coworking increases business value
In collaboration with Nordic Edge, our site manager at Innoasis, Malin Petrea Jørgenvåg, wrote her master thesis on the potential value creation through coworking. The results showed that companies seated at a shared workspace have great opportunities for added business value.
-By facilitating arenas that increase the possibilities for innovation and development, coworking spaces are actively contributing to their member's growth and scaling, says Jørgenvåg.
The potential for business value through coworking includes possibilities of entering formal collaborations, both with other members, but also with customers, partners, and visitors of other members. In addition to the daily match making between members, it is the access to various tools and activities that make the concept stand out compared to traditional offices.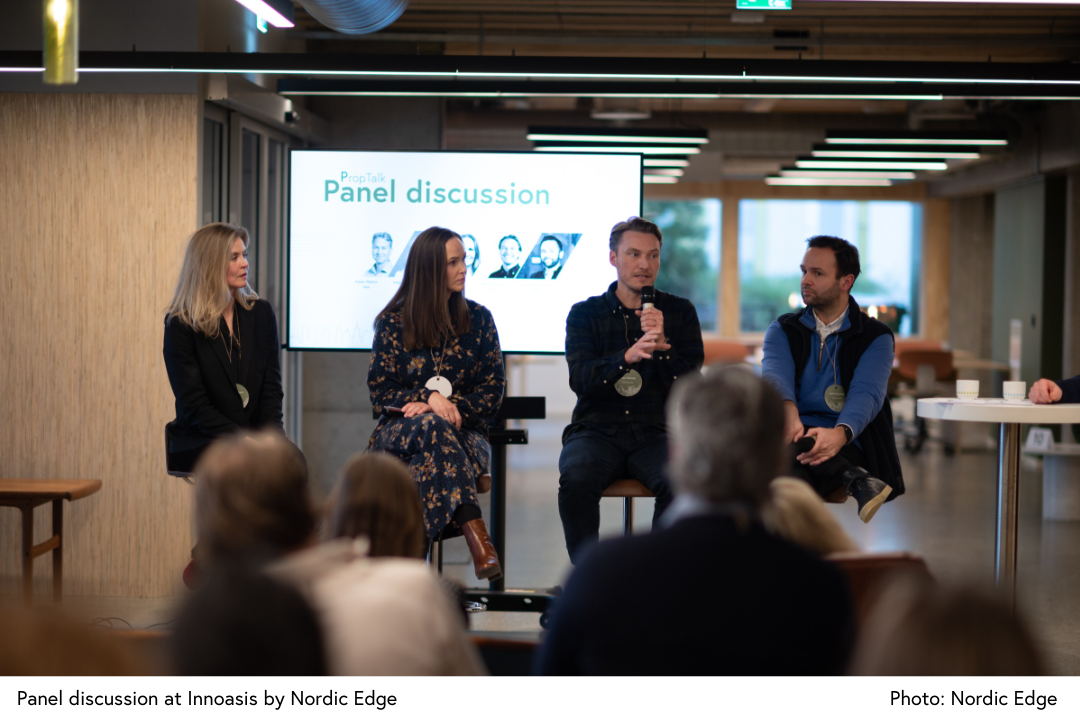 Specific themes provide additional value
The research further showed that chances of experiencing added business value increases when a coworking space is based around a theme or concept.
-A specific theme connects its members and makes up the foundation for conversation, working as a starting point for building a community. It also allows for managers of the coworking space to create activities, programmes, and events relevant for its members, says Jørgenvåg.
At Innoasis by Nordic Edge the ambition is to gather the people, programmes and activities for scaling and developing solutions for smarter and greener cities. Knut Husdal, CEO at Novatech, one of the companies seated at Innoasis, experience that sitting with like-minded people adds good value.
-At Innoasis we are a part of an environment that supports and encourages our efforts to make a positive impact on the environment. This proximity can help spur new ideas and allows us to work closely together to achieve our shared goal of environmental sustainability, he says.
Would you like to be a part of our community based on academic research and relevant experience, and contribute to collaboration, innovation and sustainability? Contact our site manager at malin@nordicedge.org