We are now looking for companies within urban development, mobility and smart buildings interested in expanding to Germany.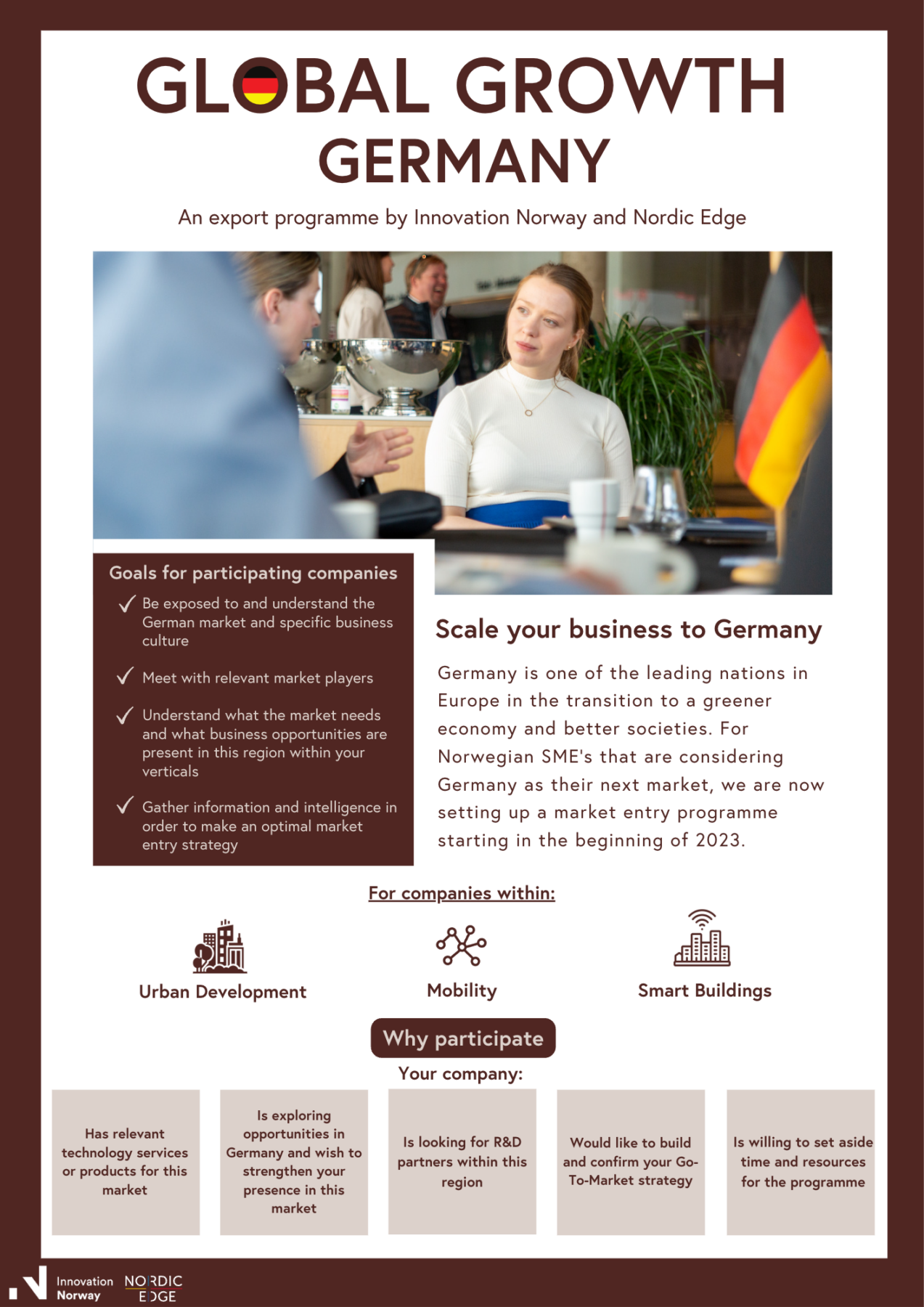 Scale your business to Germany
Germany is one of the leading nations in Europe in the transition to a greener economy and better societies. For Norwegian SME's that are considering Germany as their next market, we are now setting up a market entry programme starting in the beginning of 2023. Global Growth Germany is an export programme by Innovation Norway and Nordic Edge.
Goals for participating companies
Be exposed to and understand the German market and specific business culture
Meet with relevant market players
Understand what the market needs and what business opportunities are present in this region within your verticals
Gather information and intelligence in order to make an optimal market entry strategy
Why participate – your company: 
has relevant technology services or products for this market
Is exploring opportunities in Germany and wish to strengthen your presence in this market