At last month's Nordic Fund Day, we connected ten carefully selected startups with over 50 investors from Northern Europe –  resulting in promising collaborations.
During the event, the investors were presented with innovative and smart solutions aiming to improve sustainability within the fields of Urban Energy, Mobility, Public Space and Everyday life. The startups got to meet compatible investors with a desire to help further develop these solutions. Investor Nick Gosen from Kompas VC found the event very rewarding:
"I got a lot of value out of the event. The balance between pitches and networking was great, and I really liked the mix of startups and investors. The atmosphere was amazing, and I hope to attend next years Nordic Fund Day"
Another satisfied attendee was pitcher Jørgen Selnes from Alva Industries, a company providing a new production method, FiberPrinting™, for electric motors.
"Nordic Fund Day was a very good meeting place for investors and other entrepreneurial companies. I Recommend!", says Selnes.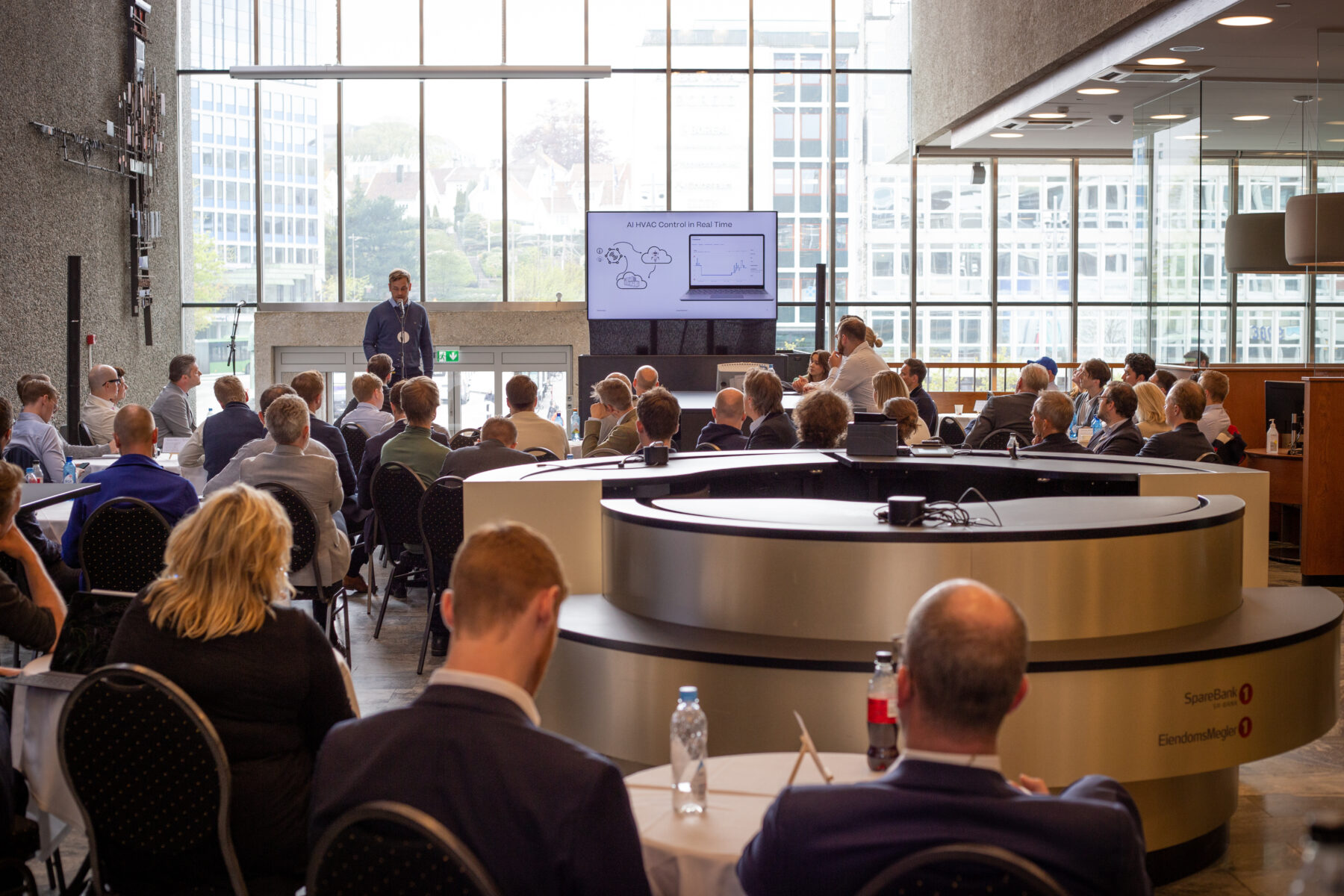 Last years Nordic Fund Day resulted in over 150 million NOK in investments. Ducky, a provider of digital tools that make it easier for businesses and organisations to take on sustainable actions, were one of the pitchers last year. Recently, they received 30 million NOK from an investment consortium consisting of, amongst others, Nysnø Climate Investments, Hafslund Eco and TD Veen, who they met at last years Nordic Fund Day.
Seeing these results, it pleases us to hear that this years attendees have continued their dialogue and are working together towards a smarter and greener future.