Three cluster members have made a match. ProVenture and Lyse are investing NOK 7.5 million in an equally split equity round. 
"We are very pleased that three of our cluster members have made this commitment to each other. This is great news for all involved and truly underlines the potential of cluster collaboration," says Trygve Meyer, Manager of Nordic Edge cluster.
InfoTiles
 has had great market validation despite 
Covid-19
InfoTiles have through 2020 continued to develop its cost efficient, enterprise ready and ultra-scalable real–time streaming Platform-as-a-Service together with customers and partners. The company is experiencing a particularly strong interest and momentum in the Digital Water, Smart City and Industry 4.0 segments. 
InfoTiles has had an increased interest in its streaming platform from international customers and pilot projects since May 2020 when ProVenture first invested. Consequently, the company has over the months received substantial interest from national and international venture capitalists. Finding a great co-investor has been a strategic milestone in this phase.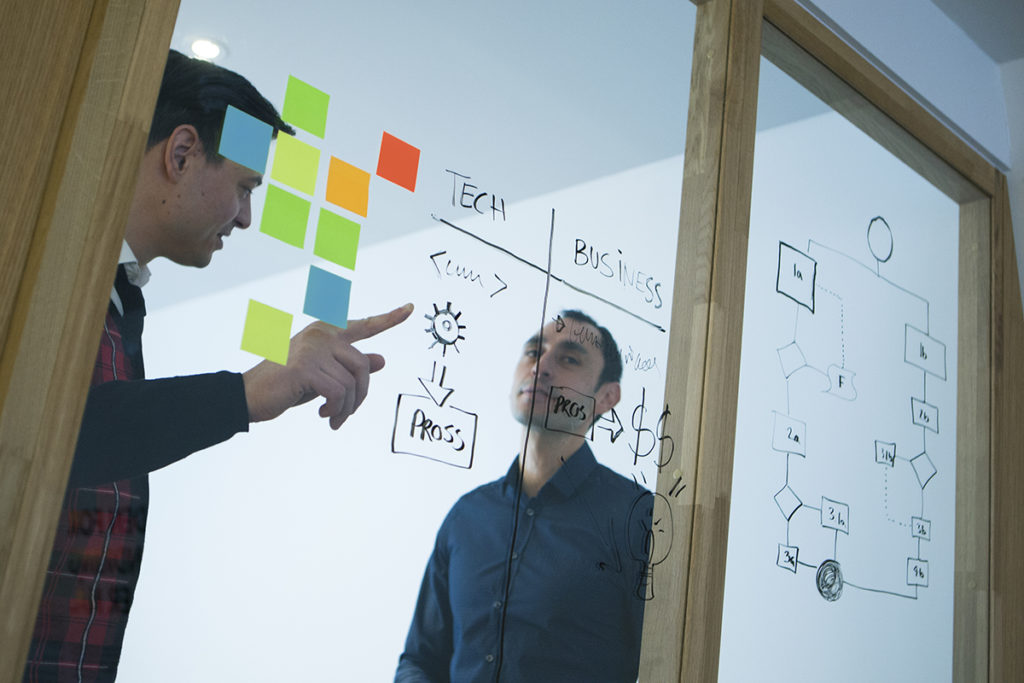 A great team also includes a solid investor
"ProVenture has been an active investor from day one. They have led the investment process in an open and professional way, with a clear team spirit along the way," says Johnny Alexander Gunneng, Co-Founder and CEO in InfoTiles. 
"ProVenture takes lead in the investment process to ensure that founders have strong investor consortiums to support the growth of their companies," says Borgar Ljosland, Senior Partner at ProVenture, who adds why Lyse is the perfect fit for ProVenture and InfoTiles. "Together with our co-presence in Stavanger, a professional corporate investment team and an industry building mindset in with its IoT strategy through Altibox makes Lyse the co-investor in Infotiles. 
"Lyse sees great potential in InfoTiles and look forward to actively following them further from the investor side. InfoTiles has the expertise and the platform in place to become a key player in its segment," says Ørjan Aukland, Head of Lyse Corporate Venture, 
Lyse 
through 
Altibox
 and 
local partners, is building a nationwide sensor network
The Altibox partnership wants to contribute to local value creation by building new infrastructure and offering smart city services. An important building block in the smart city is sensors that can measure and count, for example, noise, temperature, air quality, available parking spaces or water level. 
Lyse has through Altibox and partners been collaborating with InfoTiles to enable services and applications on its unique nationwide LoRaWAN sensor network.      
"The collaboration with InfoTiles makes it possible to bring to market citizen-friendly solutions faster. One example is our Føre var application built on top of InfoTiles platform", says Torbjørn Nilsen, Project Manager for sensor services at Altibox. 
In addition to the "Føre var" project, the companies are collaborating on a project for smarter water consumption measurement in Trondheim municipality and are now looking forward to further cooperation. 
Since 2006 ProVenture have backed talented people who came to them with ambition and bold plans. Their mission is to help exceptional entrepreneurs to build game changing tech companies whilst delivering return for their investors. 
They have three funds under management, totalling close to 1.5 billion NOK. Each of the funds are managed by dedicated teams of experienced entrepreneurs and investment professionals located in their offices in Trondheim and Stavanger. 
InfoTiles is a Nordic independent software company with a mission to create smarter and more sustainable cities by MAKING SENSE OF DATA.  
InfoTiles consist of a mixture of former management consultants and engineers with domain knowledge from utilities and hydrology. 
InfoTiles provides an award-winning solution that streams data across sensors, maintenance systems, open data sources and more, allowing continuous real-time analysis and modelling. This enables you to act on the information generated by the city and utilities with analytics and predictions, ultimate enabling smarter and more sustainable cities. 
Lyse is a Norwegian industrial group operating within the fields of energy and fibre-based broadband. The Group began operations on 1 January 1999 but has roots that extend more than 100 years back in time.