Over the course of 34 hours people from around the world connected and collaborated virtually to Reinvent Education.
Borderless Collaboration
All kinds of innovators, from students and teachers to programmers, marketers and entrepreneurs worked across borders and time zones to develop concepts within:
Artificial Reality
Intuitive math education
Learning by moving
Prediction models for school dropouts
And many many other subjects.
People from Denmark, Sweden, The UK, Indonesia, India, Belgium, Marocco, The Netherlands, Ireland, The US, Ukraine and Finland worked together with people they had never met before.
---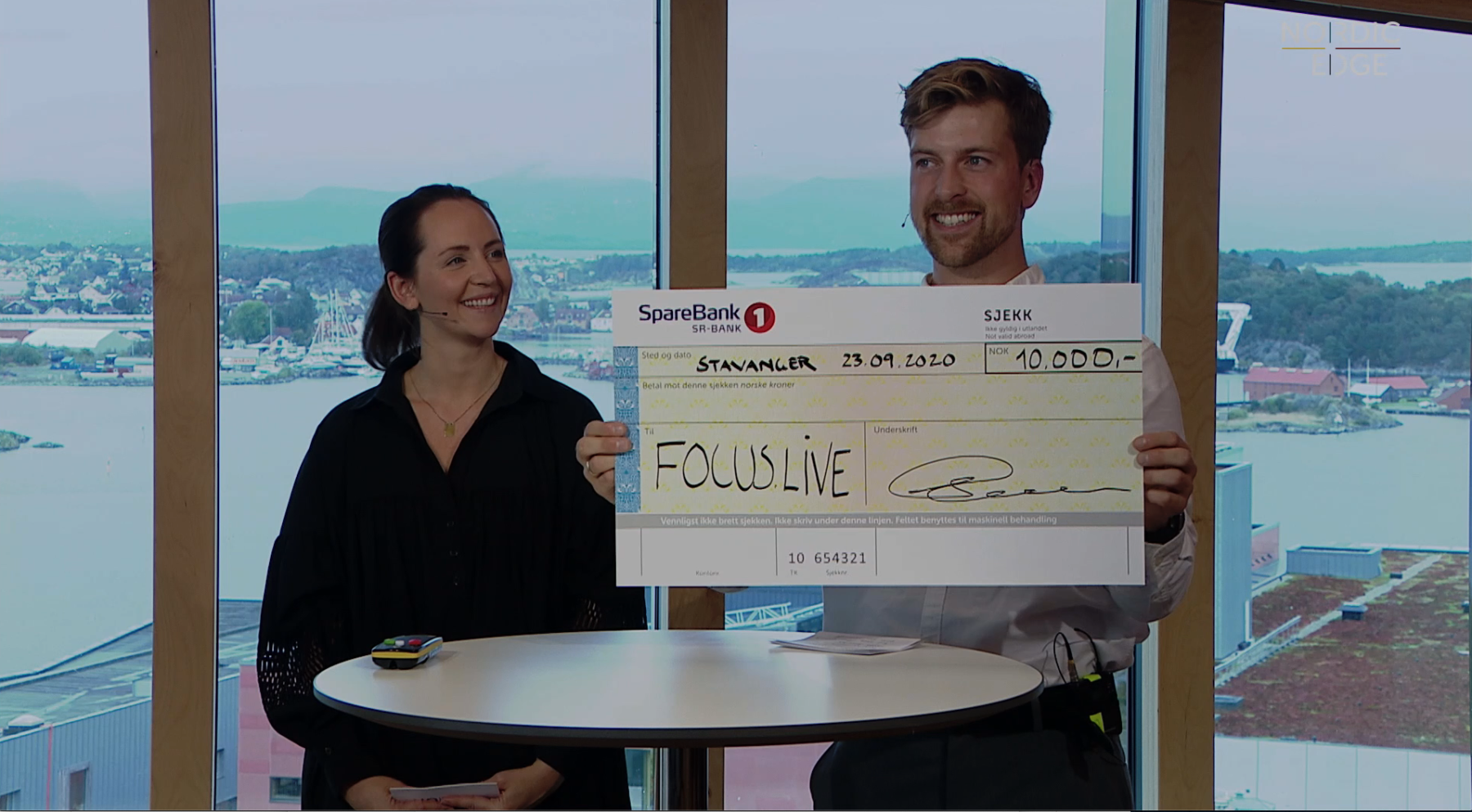 The Winner
The winner was announced in an awards ceremony during Nordic Edge Expo on 23 September.
Team Fous.live won the hackathon by developing a genius and a bit controversial concept for providing live feedback to the teacher on how well the students are focusing in a digital classroom, by using eye detection and machine learning:
The prize for winning was 10.000 NOK, support from experts in Microsoft and the possibility to display the solution in a Microsoft Technology Center.
---
The Awards Ceremony:
The awards ceremony, with highlights from the hackathon was broadcast live during the Nordic Edge Expo Conference Programme. It was live streamed to Stavanger Aftenblad.
Watch this video with jury members Shahzad Rana, CTO of Microsoft Norway and Trond-Ola Hågbo from the University of Stavanger onstage with hosts Silje Gulbrandsen, Product Marketing Manager at Microsoft and Karl Fjelde Nevland, Business Development Manager at Nordic Edge Innoasis.
The Hackathon was a collaboration between Microsoft for Start-ups, Nordic Edge Innoasis and the University of Stavanger.